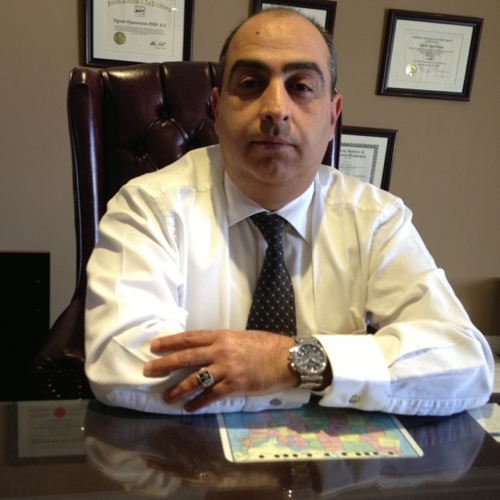 Tigran Oganesyan, EA, MBA
President and CEO at Oganesyan & Associates, Inc.
Experienced in all matters of accounting and taxation, IRS problem resolution, estates and trusts, business formation, financial planning and investment, real estate and business sales.
Who We are
Oganesyan & Associates, Inc. is a professional tax and Accountancy Corporation specialized in increase of the corporate profits for companies based in Southern California. Serving the community with individual tax returns and small business consulting.
Our Mission
Our mission is to help clients maintain financial common sense in today's economy, while assisting them in achieving future goals. We communicate openly with clients to reach an understanding of their needs. We're dedicated to high standards of excellence and professionalism. We have a remarkable range of talent and expertise varying from simple to complex financial and tax related issues. Our talented staff offers expertise in all fields of accounting, tax preparation, and tax advice. We're poised to provide immediate customer service and accurate up-to-date reports. We believe that our combined knowledge and experience will achieve remarkable results for all of our clients.
Our Skills
Sales Tax Recovery
Use Tax Recovery 
Tax Overpayments
State tax Refunds
Assessment Audits
Reverse Audits
Business Consulting
Financial Planning